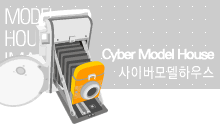 | | |
| --- | --- |
| | |




Since 1998 establishment, JungAng Induspia did do th best to keep promise that to build a factory has the highest equipment and dignity is superior to "Silicone Valley" in U.S.A, and industrial spot which represent Korea in future.
Under JungAng Induspia of enterprise's ideology, "the best conditions of location, a new general idea of factory's design, and the best labor¡®s environment" has pursued Engineering Constructor and sale in lots/lease of non stop to get the best factory' system for small-to-medium sized enterprise.
JungAng Induspia administers sale in lots/lease of apt-factory, and to put up with EC which manage all process about construction works like project' plan, the best conditions of location, a projection, design, construction, maintenance. And we have offered the best quality construction and sale in lots/lease of the best system to get satisfaction with desire of a customer who will move in.
JungAng Induspia will do the best to be honest enterprise to keep promise and faith, to develope with customers through apt-factory's seniority, and sale in lots/lease of the system, and to be trusted by contribution of society.
Thank you.